Submitted by

toddl

on Mon, 11/14/2016 - 11:35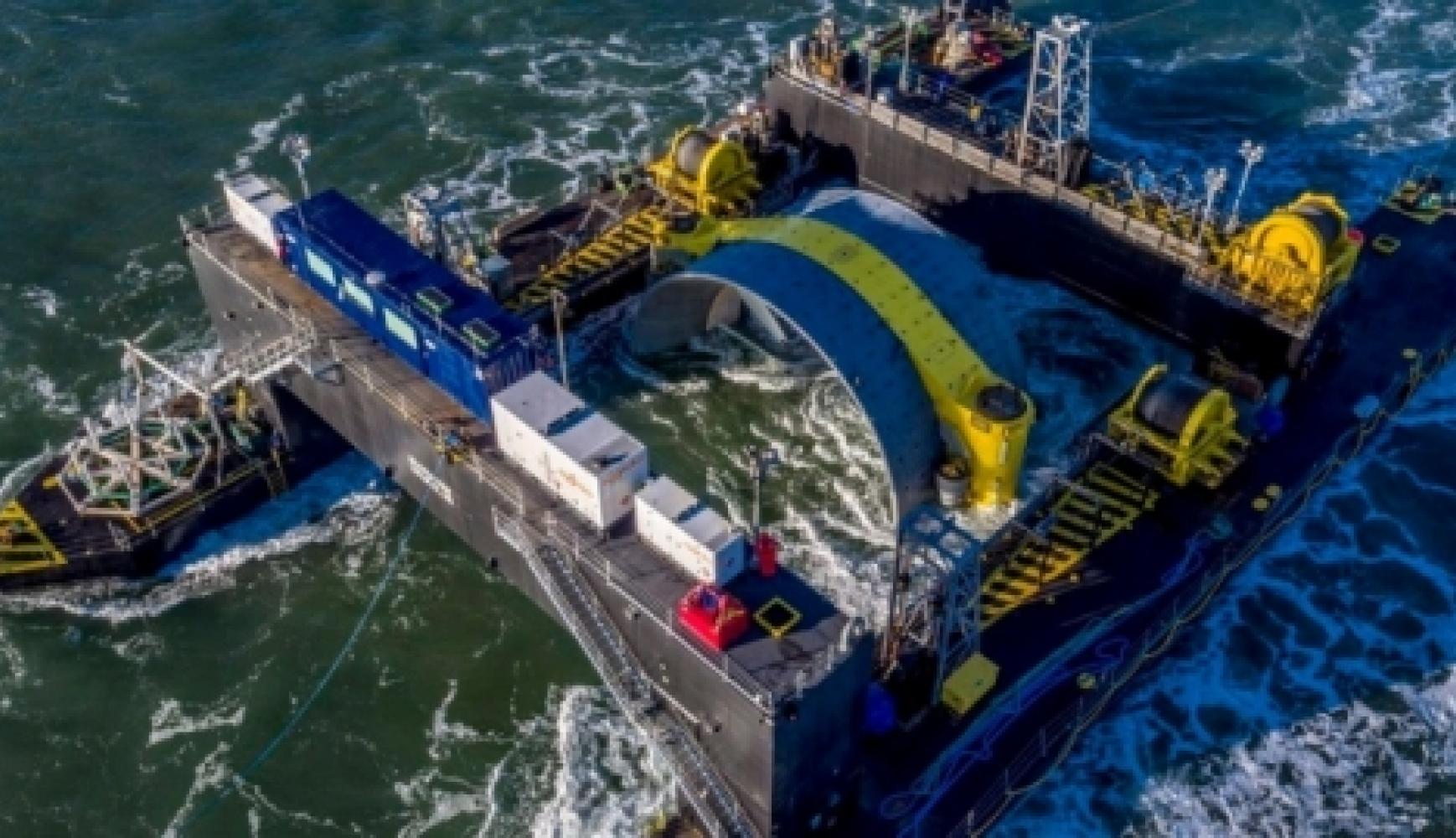 RL-30s used in giant turbine deployment to harness powerful Fundy tides. Encoders were Lloyds Register certified and provide payout accuracy of +/-0.03"
A giant tidal turbine has been lowered into position on the Bay of Fundy seabed near Parrsboro, N.S., a "huge milestone" for a test project aiming to demonstrate the industry's potential.
A spokesman for Cape Sharp Tidal says the 1,000-tonne turbine was put into place on Monday morning during an ebb tide that lasted about four hours.
"I believe it's a huge milestone in the tidal industry," said Jeremy Poste, the manager of Cape Sharp Tidal, a joint venture between Emera Inc. and OpenHydro, a DCNS company.
"At the completion of the project we will be able to demonstrate the technical and financial viability of tidal."
The partnership says it eventually plans to install a pair of two megawatt, in-stream tidal turbines at the testing site, in what would become North America's first tidal array connected to an electrical grid.
The Cape Sharp project is one of several that plan to test different turbine technologies in the Bay of Fundy, which has some of the world's most powerful tides.
Images courtesy: Canadian Press/HO-Cape Sharp Tidal
Story on CBC News: http://www.cbc.ca/news/canada/nova-scotia/bay-of-fundy-cape-sharp-tidal-...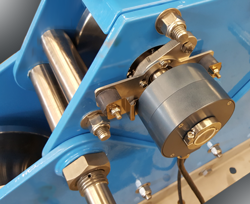 Equipment Summary:
(3) RL-30-Encoder Option Line Riders
Encoders were Lloyds Register certified and provide payout accuracy of +/-0.03"
Rugged Controls equipment provides critical operational and safety data (line tension, speed and payout) for the deployment of the 5 story turbine