Submitted by

siteadmin

on Thu, 04/03/2014 - 07:18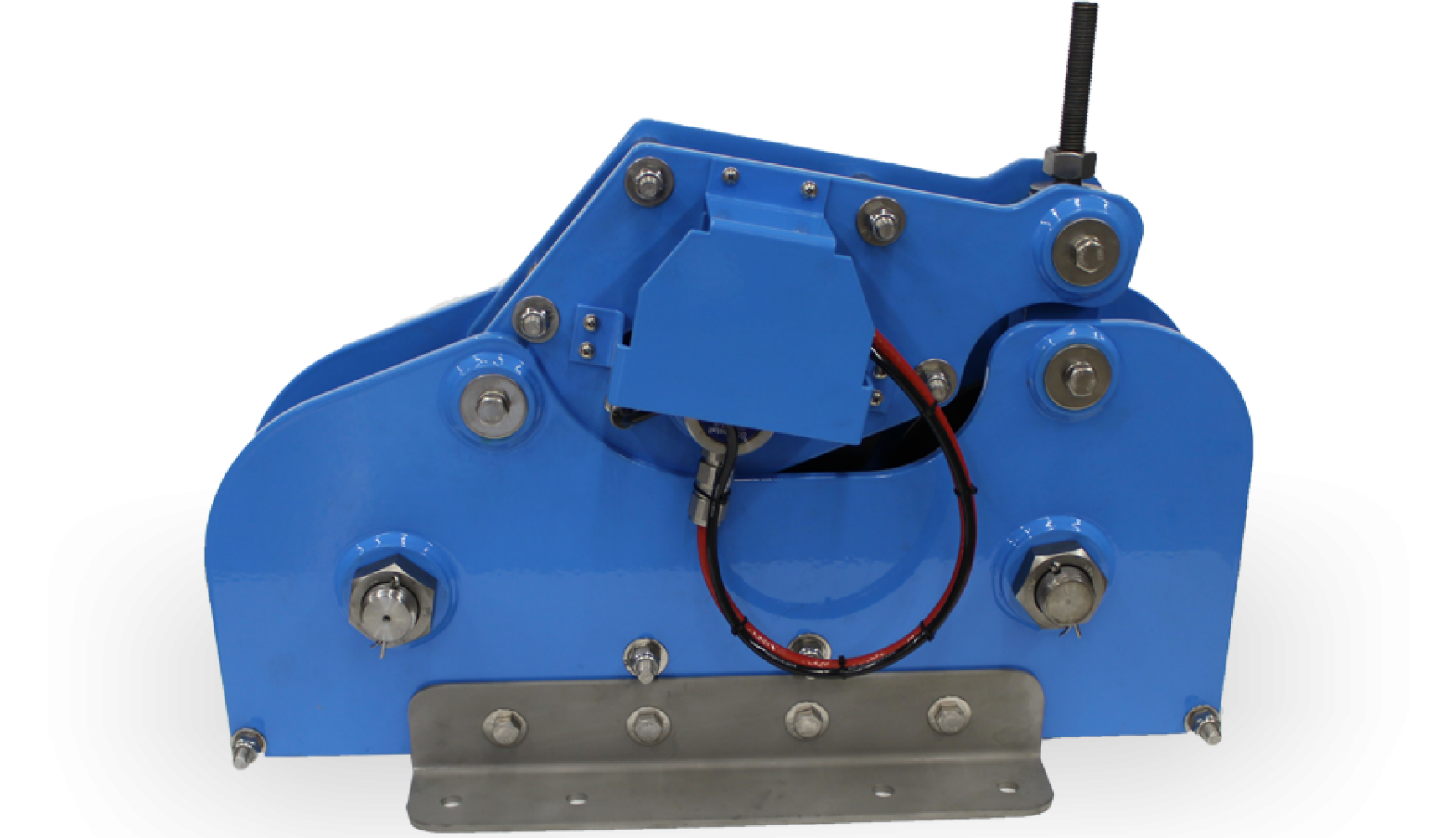 We have recently developed and started selling the Variable Wire Diameter (VWD) versions of our RL10, RL20 & RL30 tensiometers. 
These models provide a versatile solution for customers looking to monitor line tension speed and payout on multiple wire rope sizes without purchasing multiple tensiometers or sheave assemblies. 
The VWD is easily swapped from one wire rope to the next by a single operator by utilizing our Removable Center Sheave feature and Jacking Screws. The RL10 VWD is suitable for wire rope ½" to 1 ½" in diameter while the RL20 VWD is suitable for wire rope 1" to 2" in diameter.
Rugged Controls VWD tensiometers have set the standard for quick and simple tensiometer installation by including a modified Removable Center Sheave. This feature allows operators to quickly install and remove a tensiometer from a fixed line without the need to cut or modify the winch lines.
Our VWDs are suitable for the most aggressive offshore marine applications with anti-corrosive thermoplastic coated Alloy Steel frames.  Fully hardened 4340 Alloy Steel sheaves with spherical roller bearings offer high line speed ratings, increased wear resistance and service life.  Validated by FEA analysis, our VWD tensiometers offer a 2.5 to 1 ultimate safety factor with +/- 1%FS tension accuracy.
The new VWD version of our running line tensiometers provides operators with more flexibility and versatility when choosing the equipment that will support their requirements.
 Features:
Provides  line tension, speed, and payout measurement
Accommodates multiple wire rope sizes without swapping sheaves
Minimal downtime - can be installed in minutes
Precision tension accuracy - greater than +/- 1% FS
Perfect for spooling projects and temporary mooring projects
High line speed rating under full load
Typical Applications:
Spooling
Offshore Mooring
Barge Mooring
Oceanographic Payload Monitoring
Cable Pulling / Pipeline inspection
Offshore Construction
Rentals
Tensiometer Construction
Frame
Alloy Steel with Marine Grade Coating
Fasteners
316 Stainless Steel
Pins & Shafts
17-4PH Stainless Steel
Sheaves
4340 Alloy Steel with Marine Coating
Bearings
Sealed Regreasable Roller Bearings 
Enclosure
Nema 4X Stainless Steel
Tension Accuracy
+/- 1% of Rated Capacity
Payout Accuracy
6-8 targets per sheave revolution - 1.0" Resolution typical
Ultimate Safety Factor
250% of Rated Capacity without mechanical failure
 

Models

RL10 VWD

Wire Rope Diameters: .5 - 1.5" (13 - 38.1mm)

Line Tension Capacity: 45 tons

Dimensions: 19" x 10" x 16" H

Weight: 70 lbs. / 32 kg

RL20 VWD

Wire Rope Diameters: 1.0 - 2.0" (25 - 50.8mm)

Line Tension Capacity: 150 tons

Dimensions: 28.5" x 13" x 23" H

Weight: 230 lbs. / 104 kg

RL30 VWD

Wire Rope Diameters: 1.5 - 3.0" (38 - 80mm)

Line Tension Capacity: 375 tons

Dimensions: 36" x 15.4" x 26.4" H

Weight: 440 lbs. / 200 kg