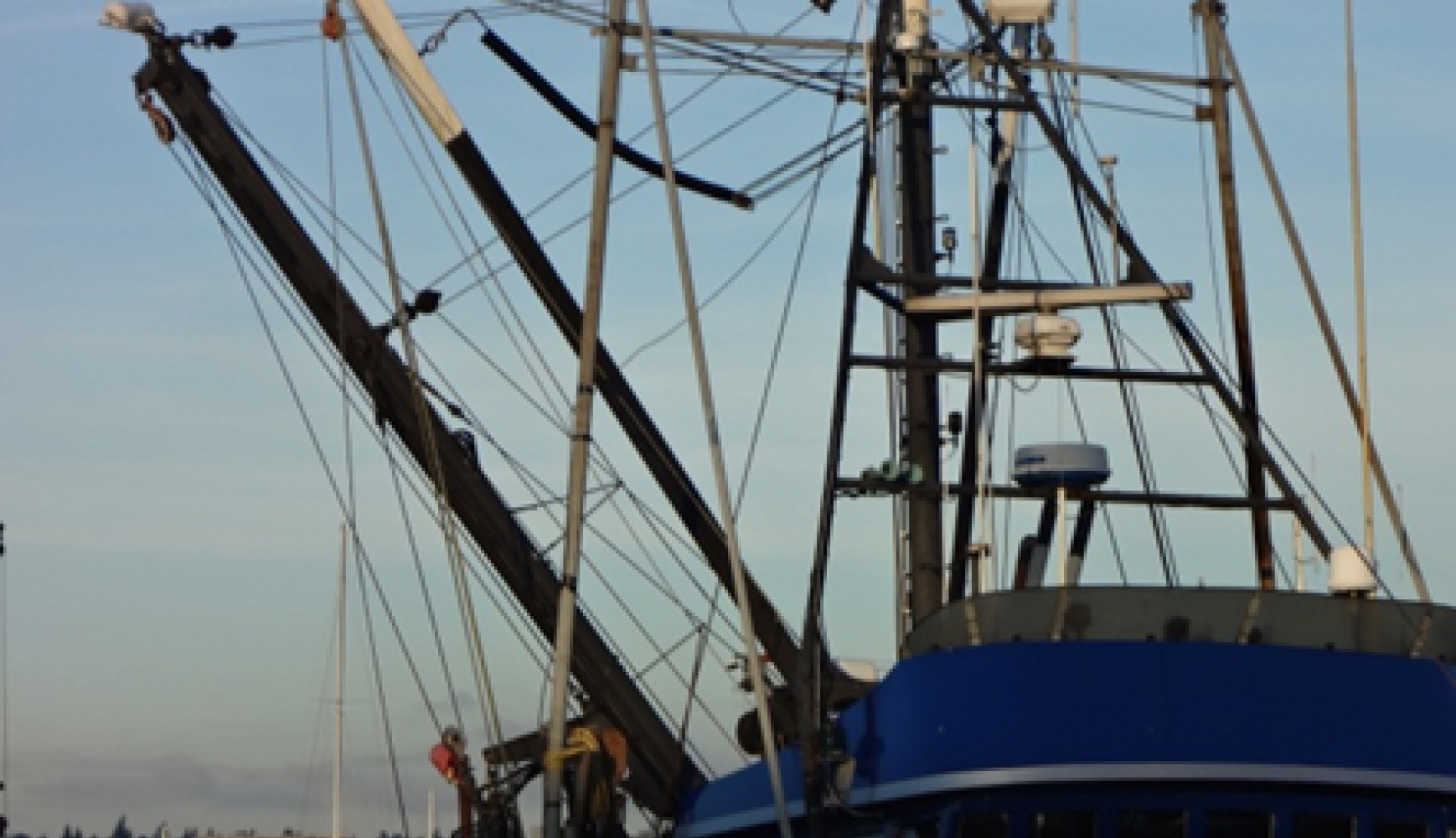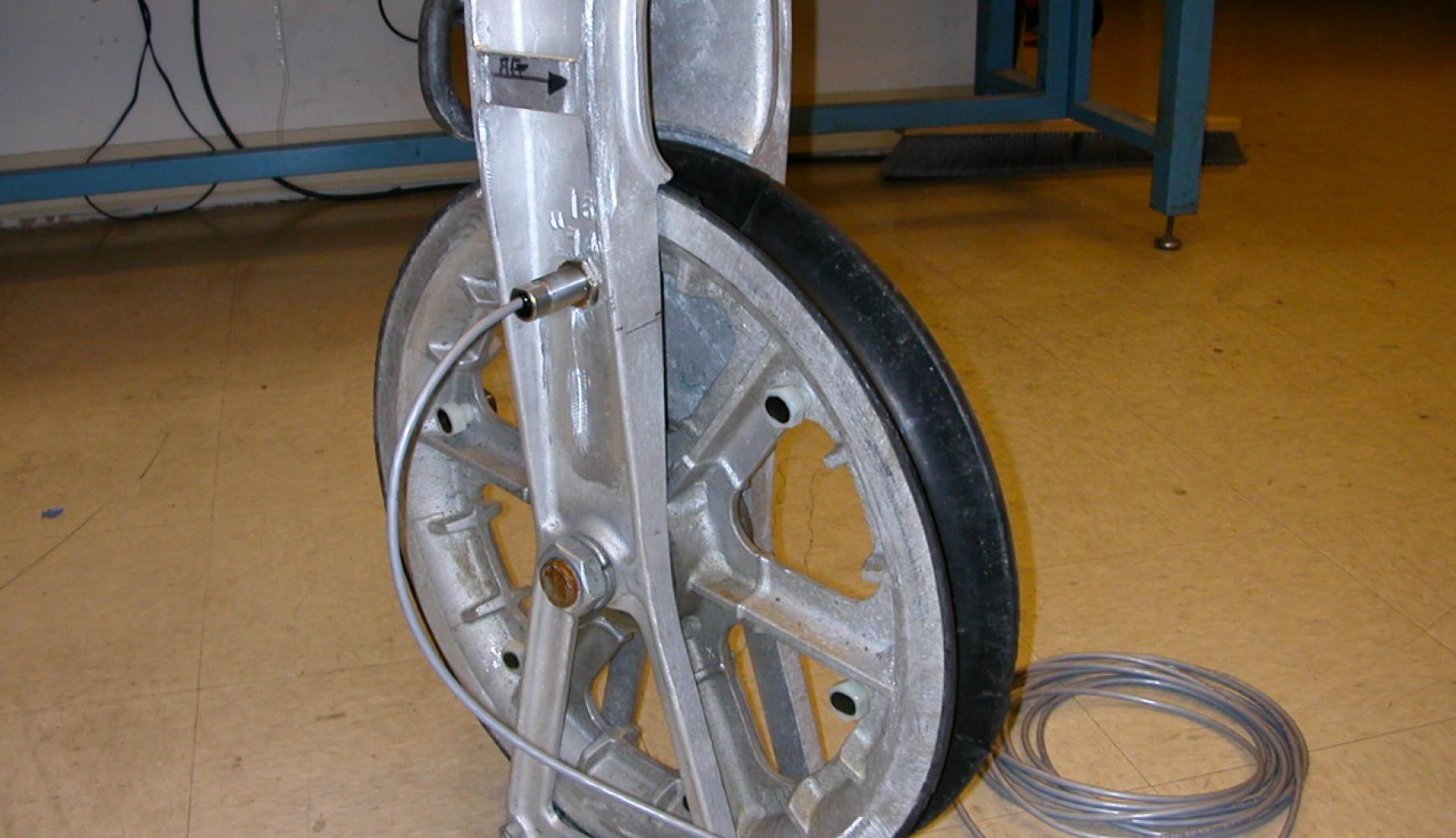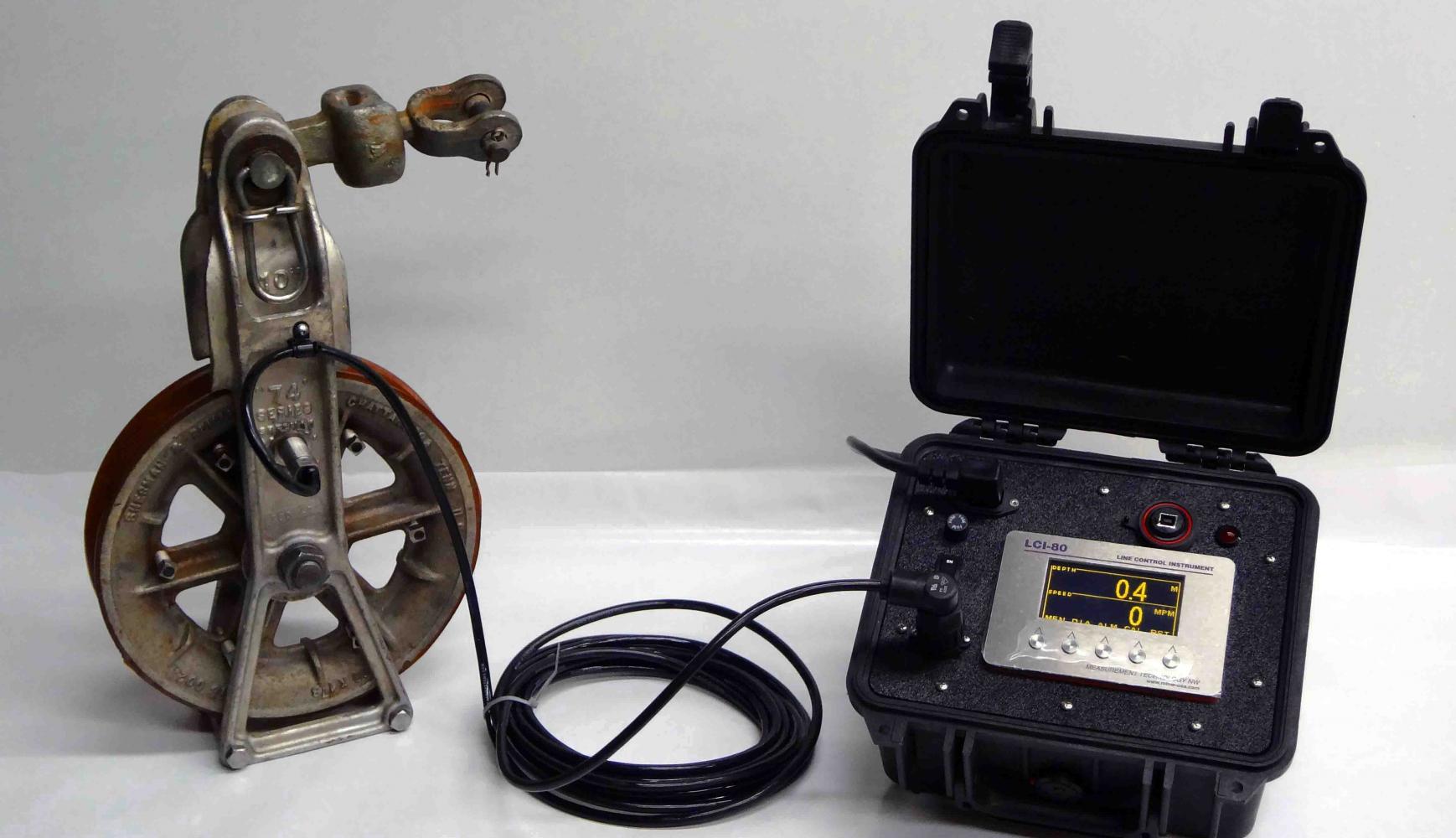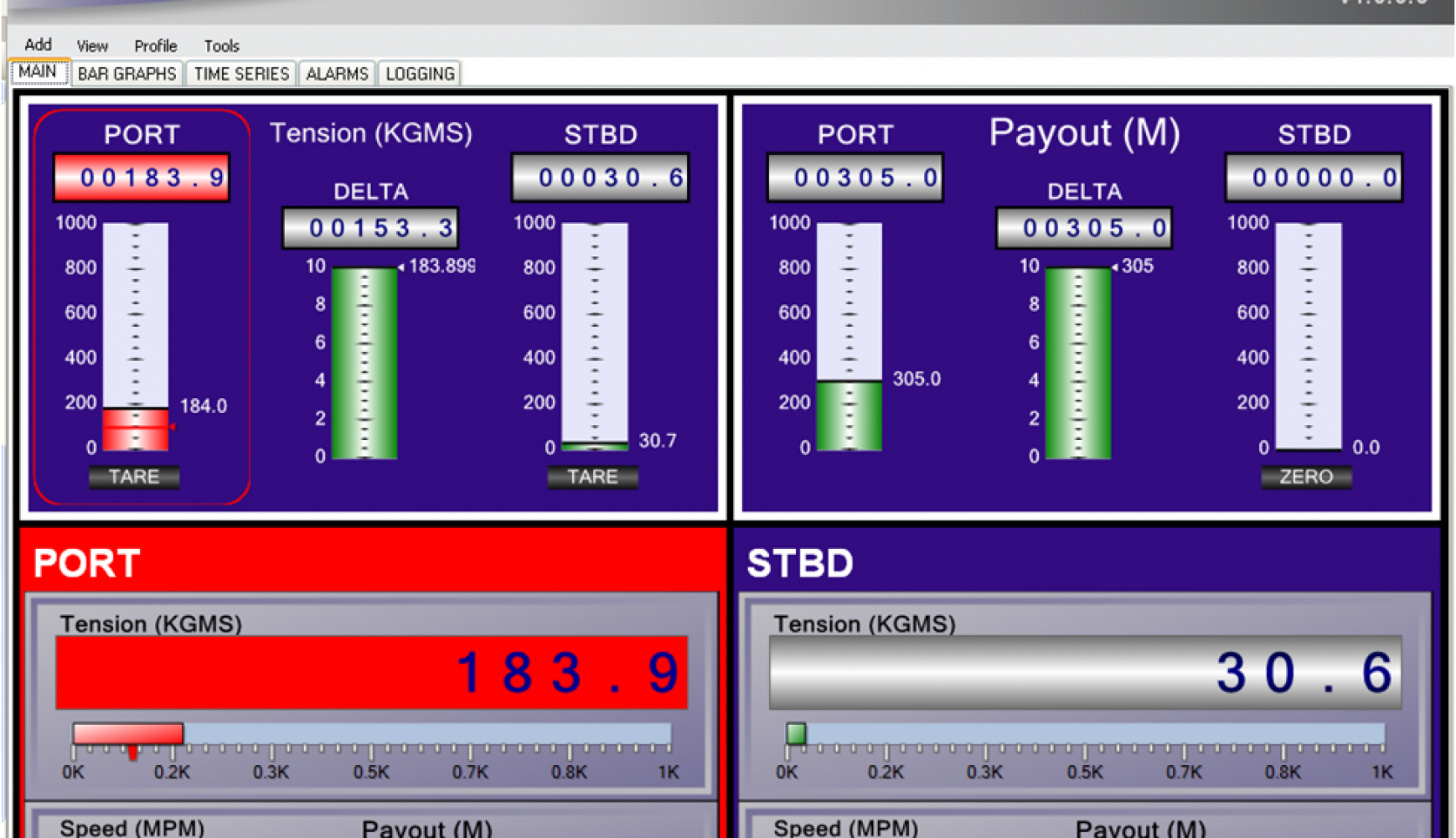 Monitoring line payout on a trawl winch system is crucial to maintaining the proper warp angle at the net mouth, and Rugged Controls offers a range of accurate and affordable line monitoring solutions to the trawl fish­ing industry.
Designed in Seattle, Washington for outdoor marine applications, Rugged Controls electroluminescent (EL) Line Control Displays continue to set the standard by which all other winch monitoring instrumentation is measured.
The LCI-80x is a rugged, panel mount display designed specifically for marine applications. Payout and line speed are displayed on a crisp, bright EL display engi­neered to provide unmatched readability in all light conditions.
In addition to displays, Rugged Controls can provide turn key instrumented sheave assemblies and retrofit pack­ages for existing sheave assemblies with force and rotational sensors to enable line parameter viewing.
Instrumented Sheaves

LCI-80 Displays for speed and payout

Sheave Retrofit Kits

Hall Effect Sensors, Targets and Magnets

Data Aquisition and Reporting Software