Submitted by

siteadmin

on Mon, 01/25/2016 - 15:18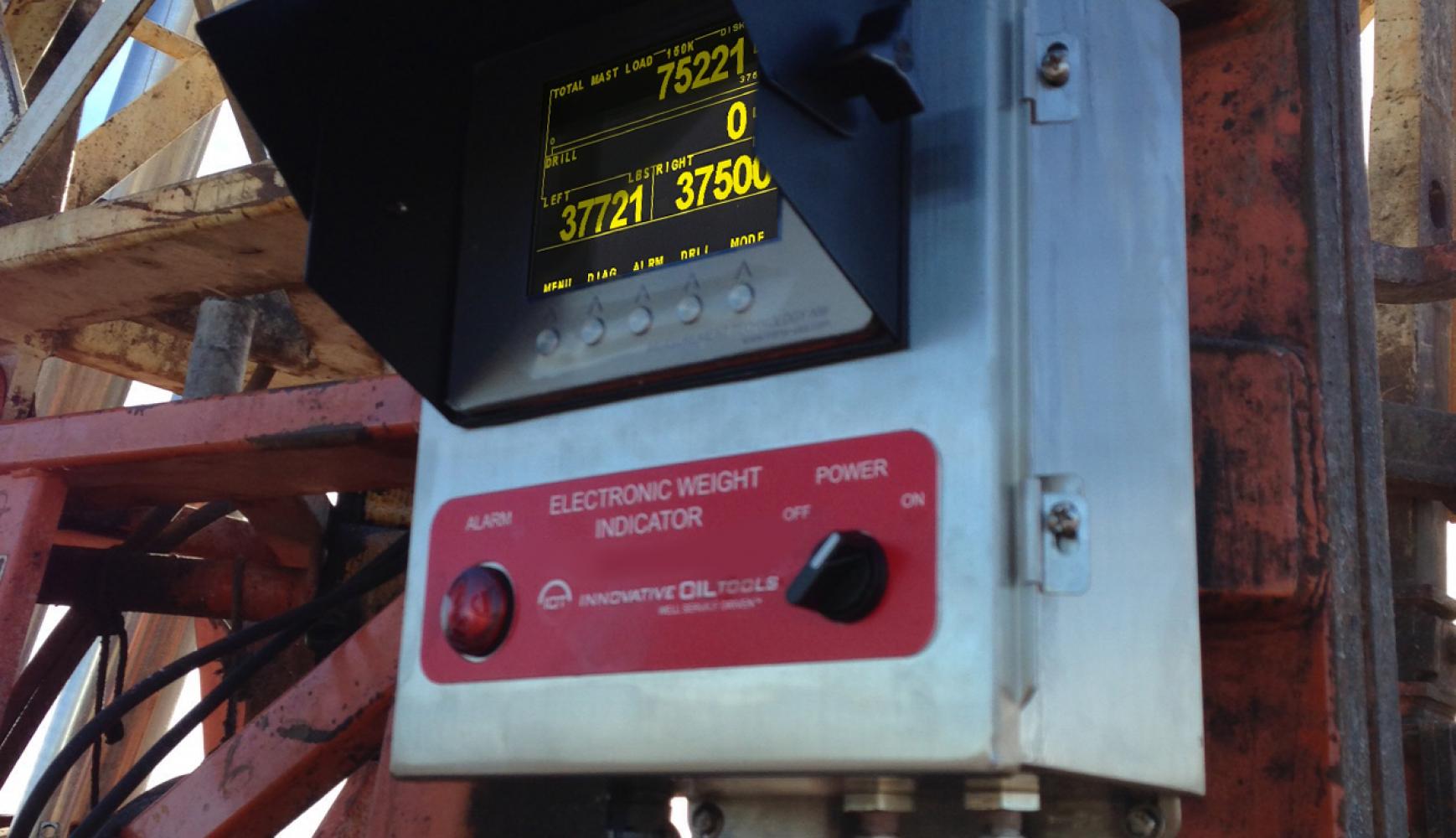 New Innovative Oil Tools LCI-90i Electronic Weight Indicator will replace dated dial indicator technology with a rugged, high visibility, digital rig instrumentation platform.
Rugged Controls and Howard Supply Company announce they have reached an exclusive distribution agreement for the North American Well Servicing market for a new version of the LCI-90i. In conjunction with this agreement, HSC and Rugged Controls jointly announce the Innovative Oil Tools LCI-90i Electronic Weight Indicator for well servicing, rig instrumentation and other demanding oil & gas applications.  
Replacing conventional bourdon tube analog gauges, the Electronic Weight Indicator redefines the weight indicator category bringing next generation safety, accuracy, data acquisition and operational improvements to the well servicing weight indicator, an offering exclusively available through HSC.  With engineering, beta testing and now rugged field testing complete, HSC installed its first production units during January and expects to maintain available inventories throughout 2016 product rollout.   
The new indicator offers features that have never been offered in this product class and price category. "Our equipment's track record of rugged durability in extreme outdoor applications makes it the ideal solution for the well servicing market where operators have expressed a need for certainty when it comes to rig balance, hook load, and weight on drill bit.  By replacing the dated dial weight indicator, we are offering the first product to provide hook load, total load, weight on drill bit, load balance, and data acquisition for the well servicing rig market." stated Tom Rezanka, President of Rugged Controls.
This best in class technology is Howard Supply's most recent addition to its IOT specialty well maintenance support products.  This newest IOT product is the result of several years of joint product development since HSC first approached Rugged Controls for engineering support.  Larry Bell, Market Advisor, Product Development at Howard Supply Company said, "Our focus is to provide our customers with the best products, service, and value. Rugged Controls provides us a product line known for its industry reliability and also advanced instrumentation engineering capabilities." Bell added, "The Electronic Weight Indicator provides a combination of features that have never been offered at our entry price point."
Howard Supply Company will distribute the product domestically from its 16 company distribution centers or through the web at www.howard-supply.com.