Submitted by

siteadmin

on Wed, 03/05/2014 - 14:49
MTNW provided two instrumented Skookum VLS-30 Vertical Lead Sheave assemblies for 1.5" wire rope, one LCI-90i Display, and a laptop running WinchDAC software.

Instrumented for Tension, Speed, and Payout, these 30" Sheaves are rated to 50 Tons max tension.  They will remain in MTNW's fleet for weekly or monthly rental.

The Lucious Truss Spar is located in approximately 7,100 feet of water depth in the US Gulf of Mexico and will have a capacity of 80,000 barrels of oil per day and 450 million cubic feet of natural gas per day.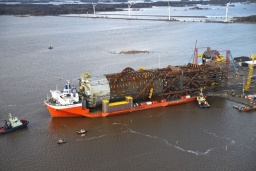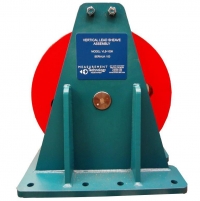 LUCIOUS TRUSS SPAR IN PORI, FINLAND                                             MTNW RENTAL VLS
MTNW continues to invest in our Rental Fleet
Whether the job is a mooring monitoring system, bollard pull test, calibrating new or existing equipment on site, monitoring tension for a cable pull or any other short term application that requires load monitoring, MTNW can provide solutions for the duration of the project.
Load monitoring equipment available includes:
Running line tensiometers that can accommodate up to 4.5" wire rope and 500 tons max tension
Tension links for up to 100 tons
Load shackles up to 200 tons capacity 
Instrumented hanging block sheaves up to 24" diameter
Vertical Lead sheaves for up to 50 tons max tension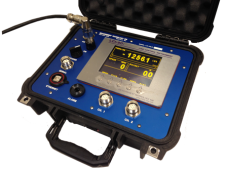 MTNW distinguishes itself from other rental suppliers with our instrumentation. All rental equipment is provided turn-key, calibrated with our industry leading line control displays, the LCI-80 or LCI-90i. Their ease of operation, configurable parameters and alarms and ultra-bright EL displays make set up and use simple and efficient. Systems can be configured to run off of either AC or DC power, components easily connect with in-line fittings, and the electronics are housed in a durable Pelican case to prevent accidental damage.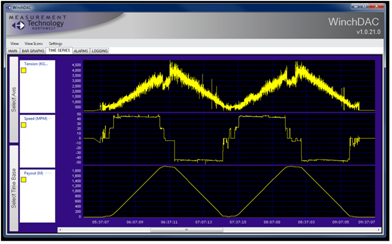 Additionally MTNW rental systems are provided with a laptop PC running our proprietary WinchDAC software. This advanced tool easily transforms data from the display into a variety of easy to read formats and allows all of the data from a pull or job to be logged in real time and played back or stored without further manipulation. WinchDAC eliminates the need for hand written notes, transferred delineated text files or presenting unprofessional looking result data to your customers.