Submitted by

siteadmin

on Tue, 11/27/2012 - 13:45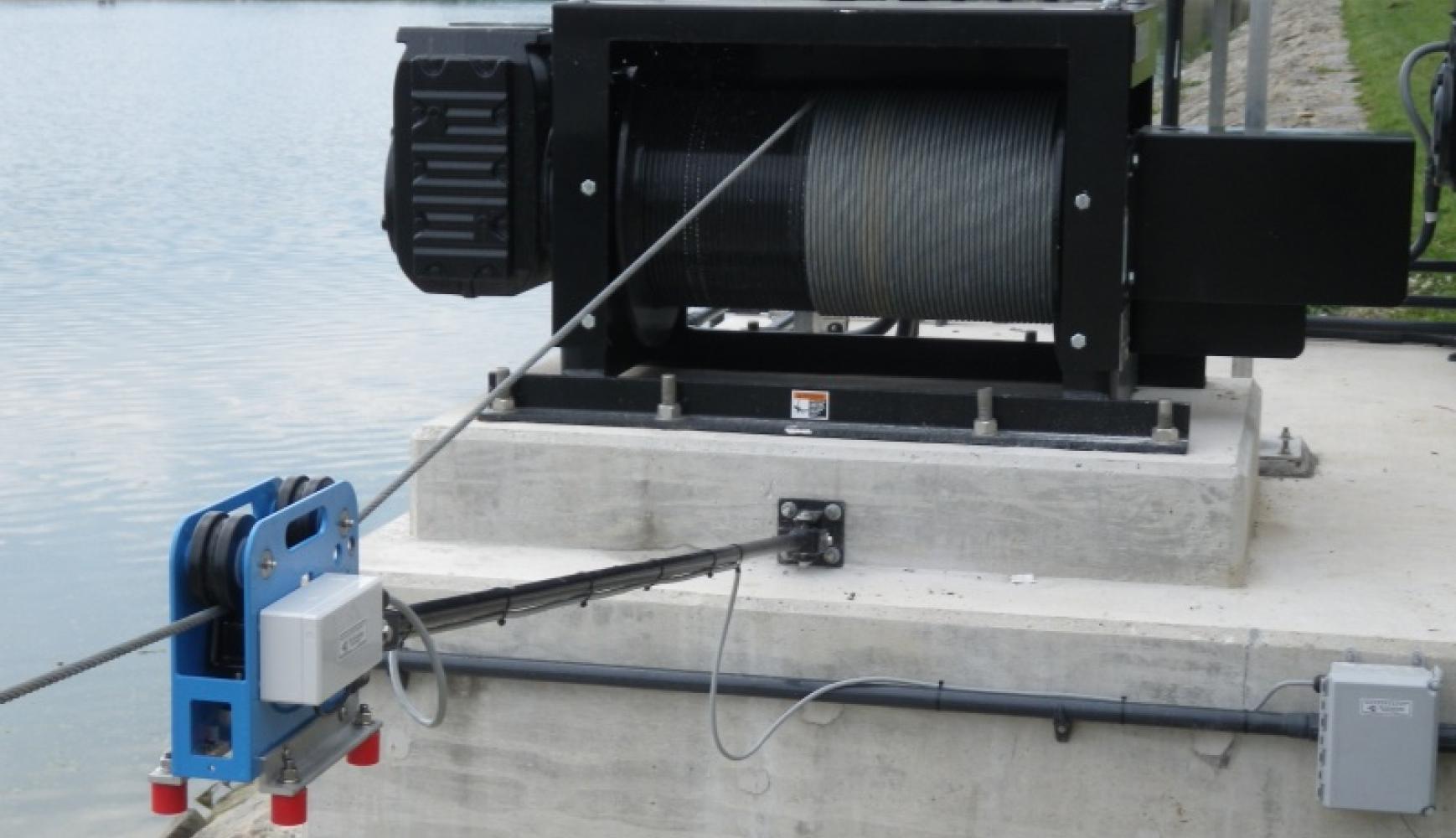 In conjunction with Thern, Liquid Waste Technology, CH2M Hill & the US Army Corp, MTNW installed 15 RL-05 running line tensiometers (RLTs) to monitor line tension on the winches supporting the Washington Aqueduct Settling Ponds.
A primary challenge facing complex winch installations with multiple turning sheaves, large cable runs, and remote operations is understanding line tension while the winches are in operation. Going from theoretical loads to the real world line tension can often provide surprising results.
In support of operator and equipment safety, the US Army Corp decided to retrofit the winch and pond dredge operation with our running line tensiometers.
We provided the RL-05, which offers line tension monitoring up to 20,000lbs and up to 1" in line diameter. We supported the installation of the RLTs with articulated arms. These arms allow the RLT to follow the wire rope but prevent movement along the wire, and can be installed in any orientation, even upside down.
Our engineer spent several days onsite to install and complete final commissioning for several systems. On-site service and installation allows MTNW to dial in a custom application such as this to make sure that our solutions completely meet the demands and expectations of our customers.   
We look forward to supporting more pond dredge operations with the US Army Corp.