Submitted by

siteadmin

on Fri, 02/03/2012 - 19:04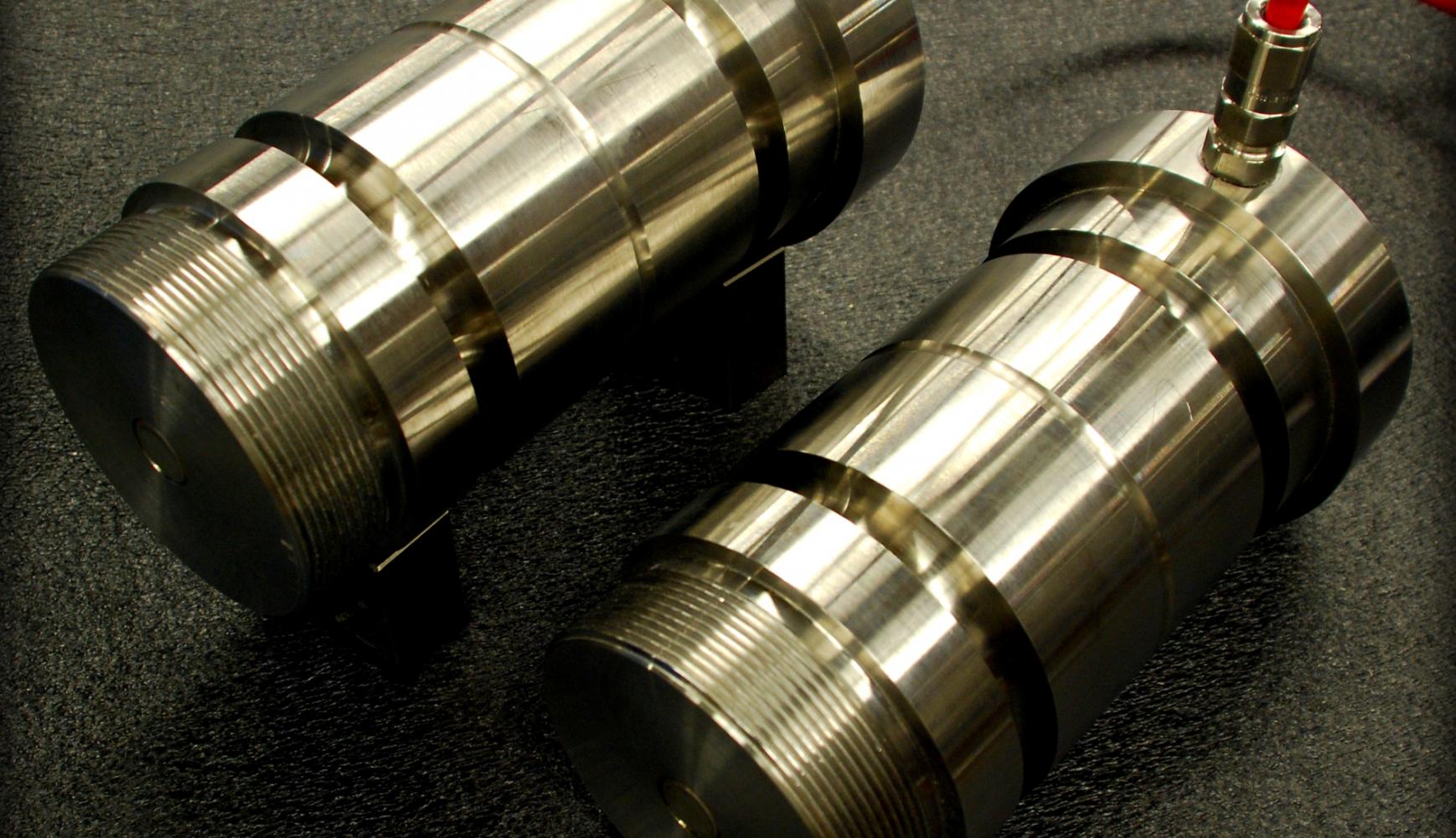 We are frequently approached to provide custom load cells, load pins, instrumented shackles, tension links, and compression load cells for a wide variety of applications.  Half the fun of our job is learning about our customers' businesses, the way they make a living, their unique applications and how load sensing can improve safety. In the last year, we have been approached to provide load sensing on:
A six winch dry-dock in Russia
The lowering of a 750,000lb Oil & Gas tree to the bottom of the GOM
Seismic vessels in Norway
Tug boat owners in the UAE, in the UK, and in Eastern Canada
Pipe-lay barges in Nigeria, GOM, and Peru
In terms of measuring line or cable tension, we will often supply a running line tensiometer (or cable line-rider) with a load pin pre-installed.  Here is a link to our line riders. In other applications, our customers may have an existing sheave that we can help instrument. Recently, a dry-dock operator came to us and wanted, for the first time, to install tension measurement on the dry dock maneuvering system.  Because they were using large diameter poly rope and they had existing turning sheaves with fixed wrap angles, we provided replacement load pins to retrofit the sheave axles. Here is an image of the 130,000lbs pins. They were approximately 12" long  x 7" in diameter and weighed almost 65lbs each.  Despite their size they are sensitive enough that a couple of lbs of pressure will register in their mA output. If you have a unique application, give us a call.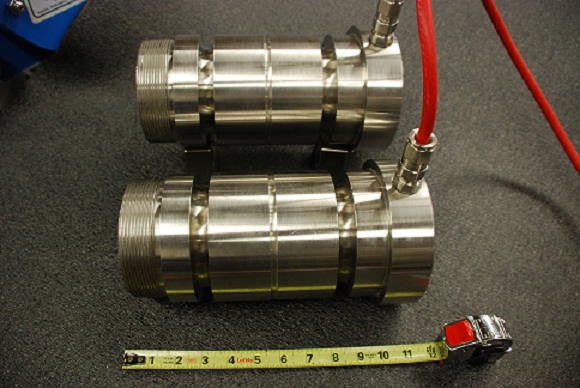 Load Pins