Submitted by

siteadmin

on Wed, 11/09/2011 - 16:13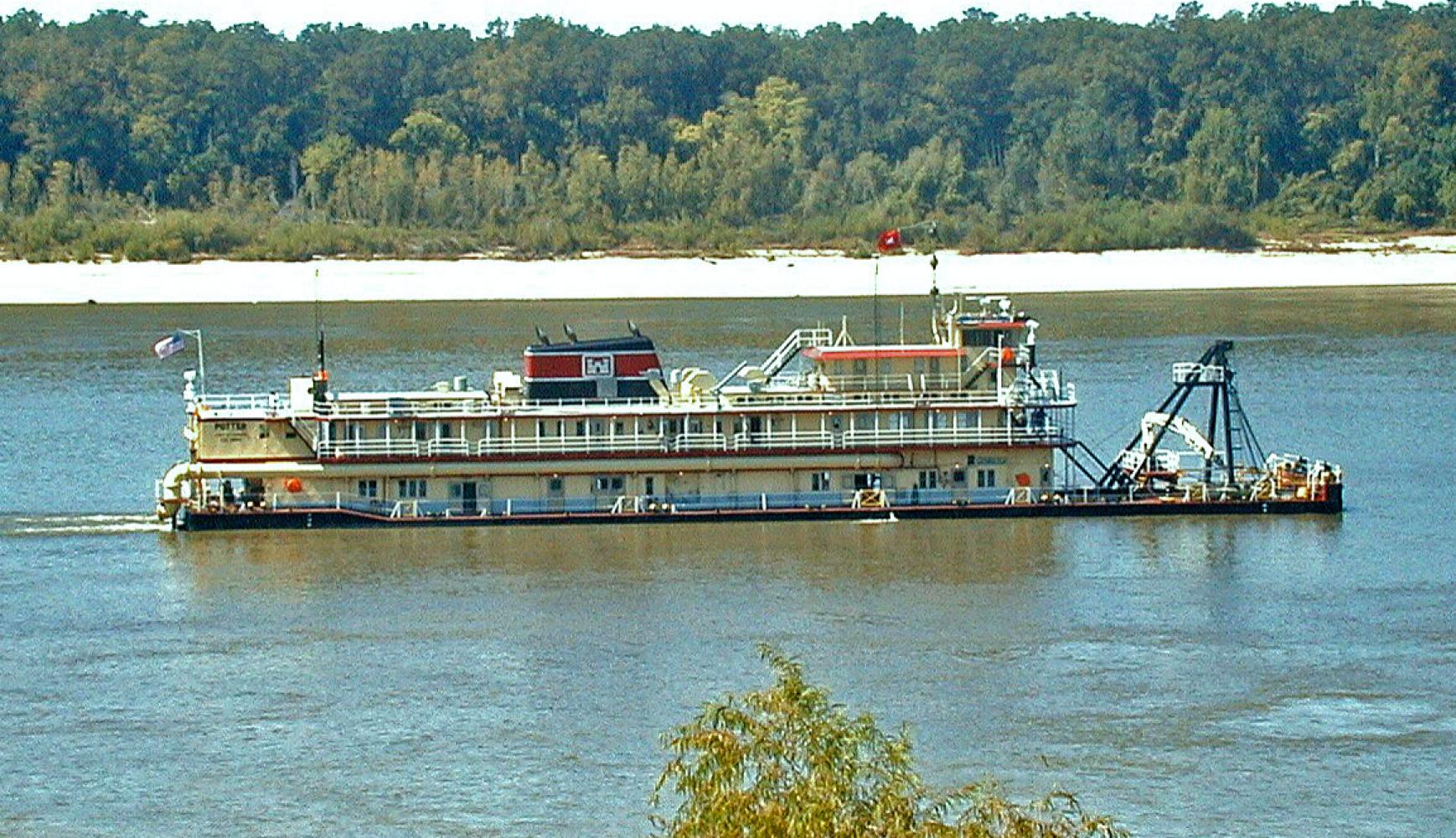 November 7, 2011. Seattle, WA. Measurement Technology NW (MTNW) announces the successful implementation of its running line tensiometer technology with the US Army Corp of Engineers Dredge Potter. MTNW collaborated with C&J Offshore and Ockerman Consulting to ensure the mooring line monitoring project was successful from the initial design to the final installation and commissioning. The US Army Corp of Engineers Dredge Potter is based near St. Louis and is charged with keeping the Mississippi passable. The Potter is a 240' diesel electric vessel with a draft of 7'6". It was recently retrofit during a deckhouse rebuild with a new haul winch and head hoist control system in 2011. The USACE contracted with Jensen Maritime Consultants (a Crowley company) and Ockerman Consulting to design the control system. C&J Offshore systems from Anacortes, WA were contracted to manufacture consoles and install these new controls. Ockerman Consulting chose MTNW's Line Control Instrument RL-20175K 3-sheave running line tensiometers (RLTs) to monitor 2 mooring/hauling winches with 1.125" wire rope with a peak tension requirement of 84,000lbs.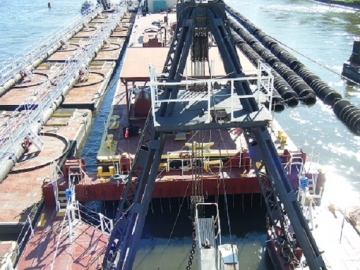 USACE Dredge Potter II
"The MTNW line riders installed quickly and easily. The RLTs are obviously built for a rugged environment and will have many years of service," said John Ockerman, Owner, Ockerman Consulting. "The displays are intuitive and easy to work with. If you look at the whole bridge control console, from analog sweep meters to the standard PC HMI, the MTNW LCI-90i bright display jumps out at you from across the bridge." The RLTs are integrated with the Dredge Automation Systems and Shipboard Integrated Control & Monitoring Systems. This system's architecture provides real time and historic data to the ship's engineers and dredge production performance data remotely to USACE headquarters.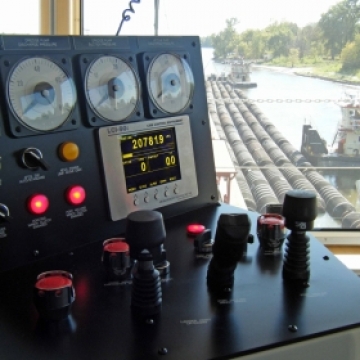 "MTNW RLTs are being used more frequently for mooring monitoring because our design provides a smaller footprint and rapidly deployable solution for retrofitting existing winches," said Tom Rezanka, Managing Director of MTNW. "We can deploy on virtually any winch, with an installation time measured in hours, not weeks or months. In every environment, our customers are interested in monitoring and data-logging possible points of failure; and the mooring lines are a critical part of any dredge operations ." Rezanka explains, "This is MTNW's first installation on a dust pan dredge on the Mississippi. Our RLTs are frequently used to monitor pipe lay barges for offshore oil & gas installations around the world. We are pleased to be supporting the USACE here in the USA.  Measurement Technology NW, a Seattle, Wash. based company, provides a wide range of precision winch monitoring and control products, including the LCI-90i and LCI-80 (winch displays), WinchDAC (winch monitoring software), running line tensiometers or line riders, and much more. Look for MTNW at the Workboat Show, New Orleans, November 28 - Dec 1, 2011 (Booth 2566). Contact us! Call us at 206-634-1308, or send an email to lci@mtnw-usa.com.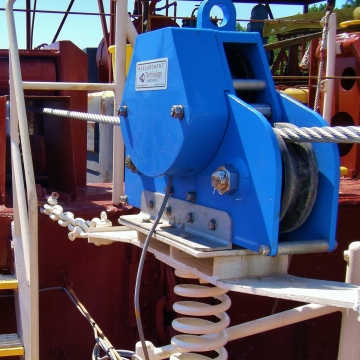 Running Line Tensiometer on Dredge Potter