Submitted by

siteadmin

on Thu, 07/22/2010 - 17:27
There is growing demand for lighter than air, near space systems that can carry aloft wide-area communications, broadband, and sensing devices to meet the requirements of military and commercial customers for network connectivity and ready access to mission critical information. Aerostats, which are commonly referred to as blimps, play an important role in our nation's rapid response communications infrastructure - from supporting climate research and natural disaster response to combating terrorism and providing deploy-able "eyes in the sky" for our military personnel in the field. MTNW provides aerostat monitoring hardware and data-logging software to several manufacturers involved with aerostat ground systems here in the United States. One of our long-time partners, Allied Power out of Beaverton, OR (www.alliedpower.com), is using our LCI-90i smart display to view tension, speed, and payout data from the winches that power their aerostat ground station controls. For this application, Allied Powers' winch (EHS-5-43D hoist system) can store up to 4,400 feet of 1/2 " diameter fiber optic cable and control the ascent and descent of the aerostat balloon at speeds up to 115 feet per minute while providing up to 5,500 lbs. of single line pull capacity.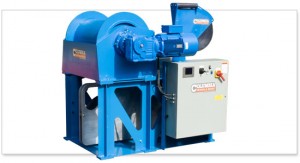 You can see our LCI-90i display in the image above just to the left of the control joystick. Our display provides Applied Power and their customers with unmatched durability, reliability, and accuracy, thanks to features that include fast line tension sampling rates (up to 200Hz), a rugged and high-temp range capability (-45ºC to 75ºC), and direct sunlight viewability with our industry-leading electroluminescent screen. Allied Power's system includes variable speed payout and recovery via proportional joystick controls, and to support these functions the LCI-90i provides programmable alarms (high and low limits to tension and speed/payout settings) to allow for ease of use and additional operator safety.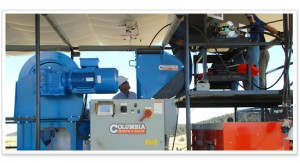 MNTW is excited about our partnership with APPI and their 25 year history of providing winches, hoists, and positioning systems to industrial, commercial, and military customers. We are proud to be part of a rapidly growing solution for our nations critical communications infrastructure.