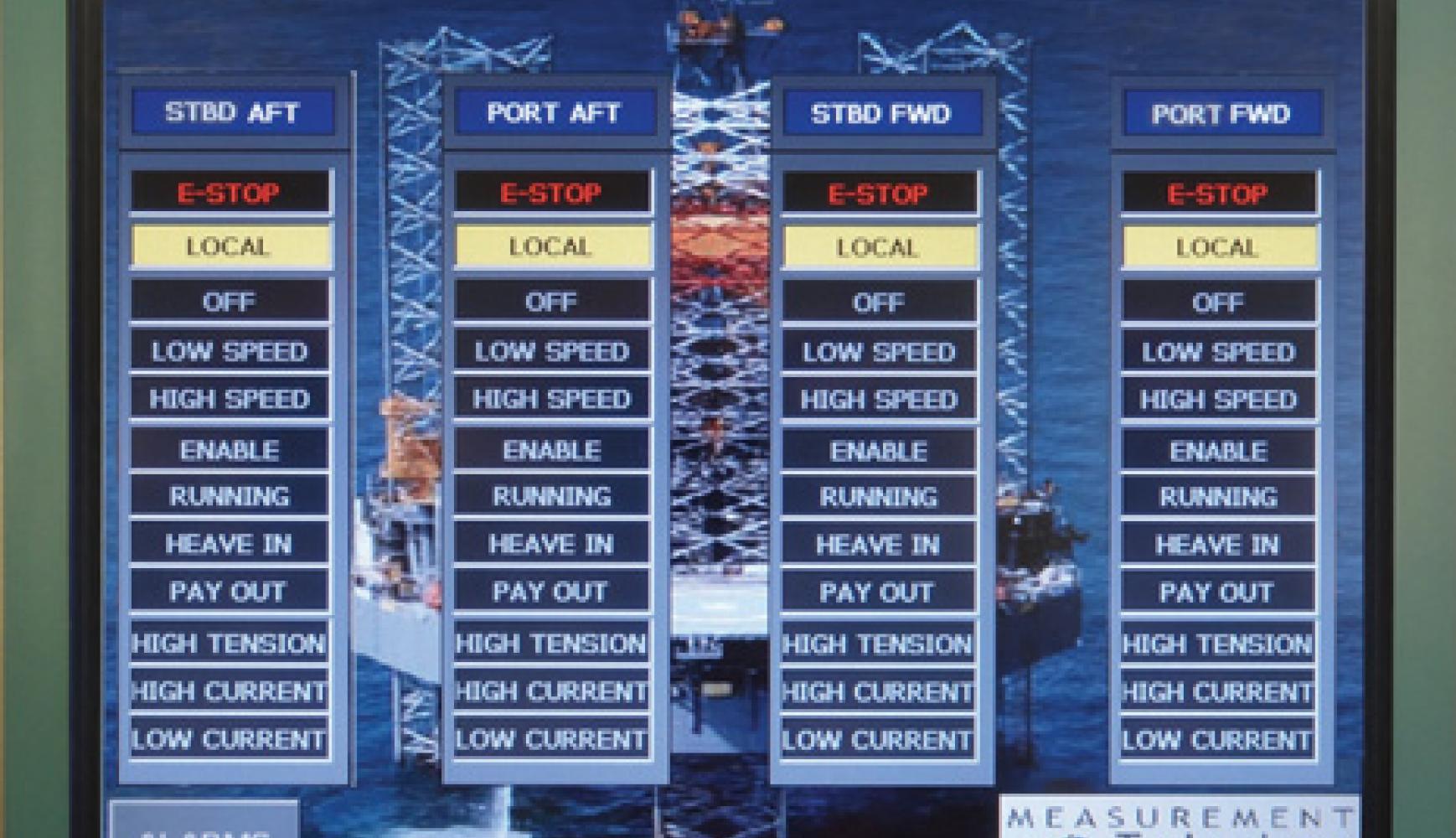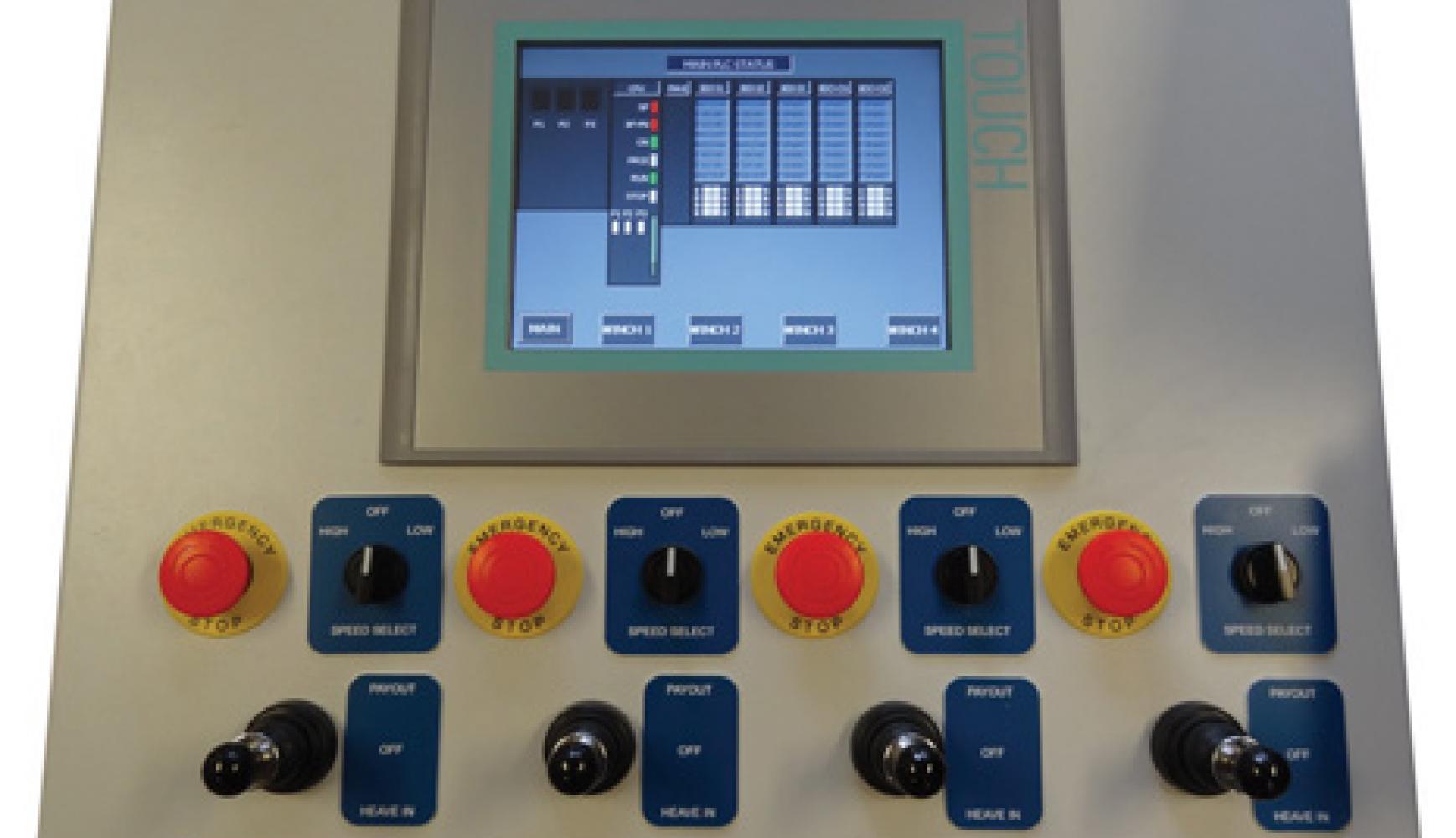 Rugged Controls has upgraded the winch controls and monitoring system for several Rowan jack-ups using a PLC and HMI approach.
Mooring line control and monitoring is used primarily in the movement and positioning of the jack-up when tugboats and offshore support vessels are unavailable or unreliable.
We used the RLTs to provide mooring line parameter data to our local LCI-90i winch displays. The displays cabled back to a central winch control console in the bridge. The console provided PLC-based HMI and manual controls for heave-in and payout of the mooring lines.
The winch and operator activity was data-logged by our WinchDAC software housed in the central control console.