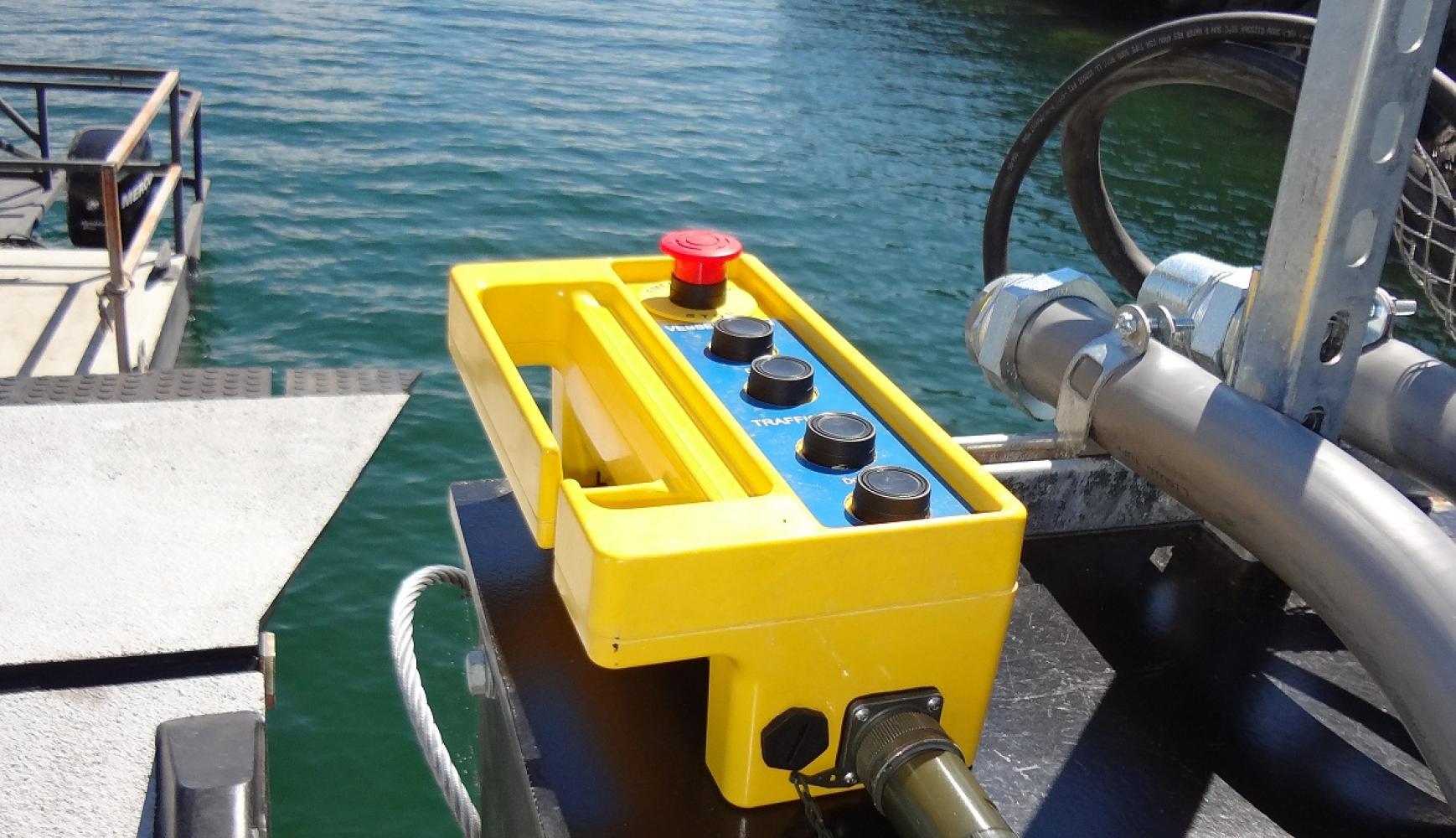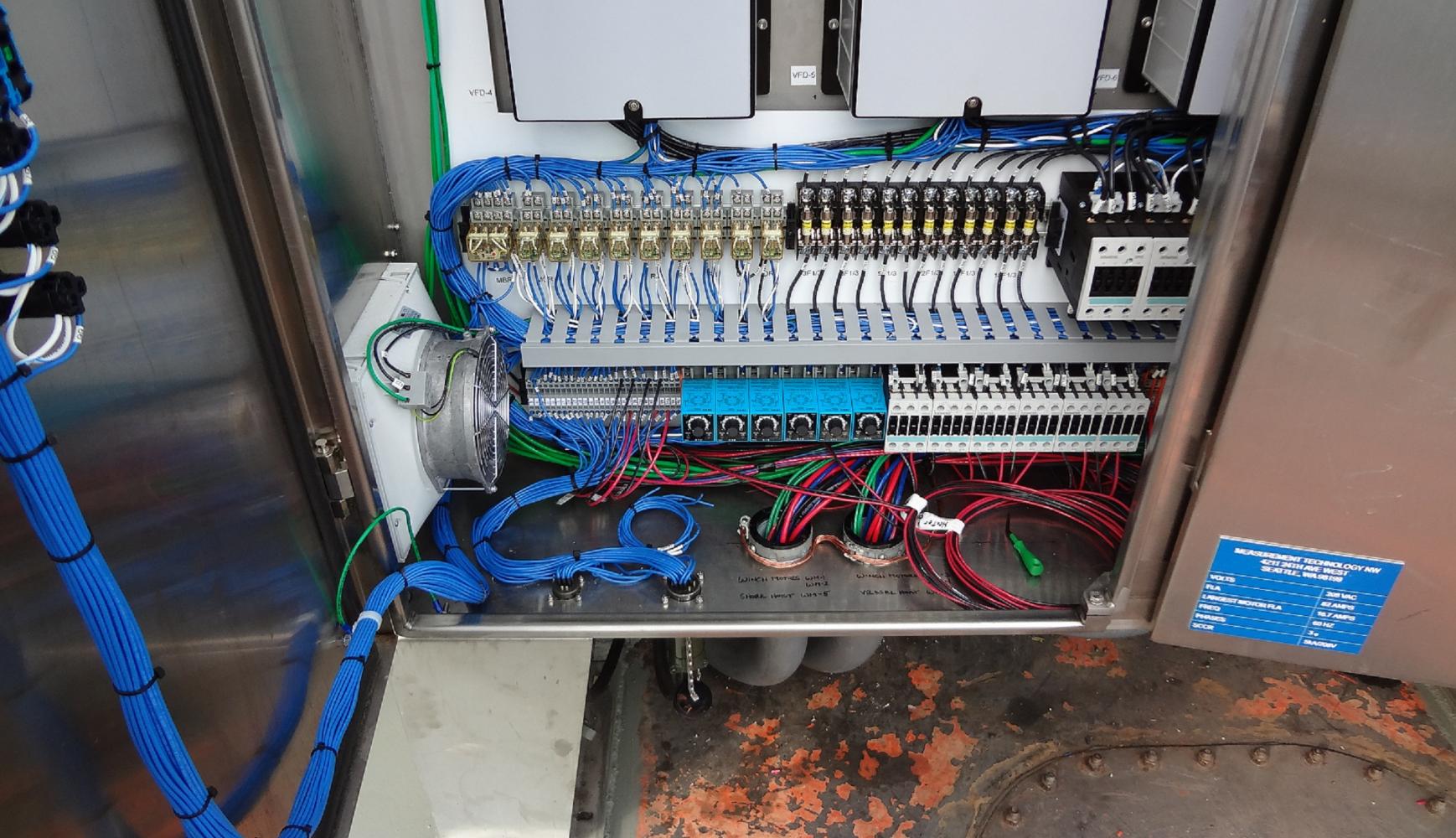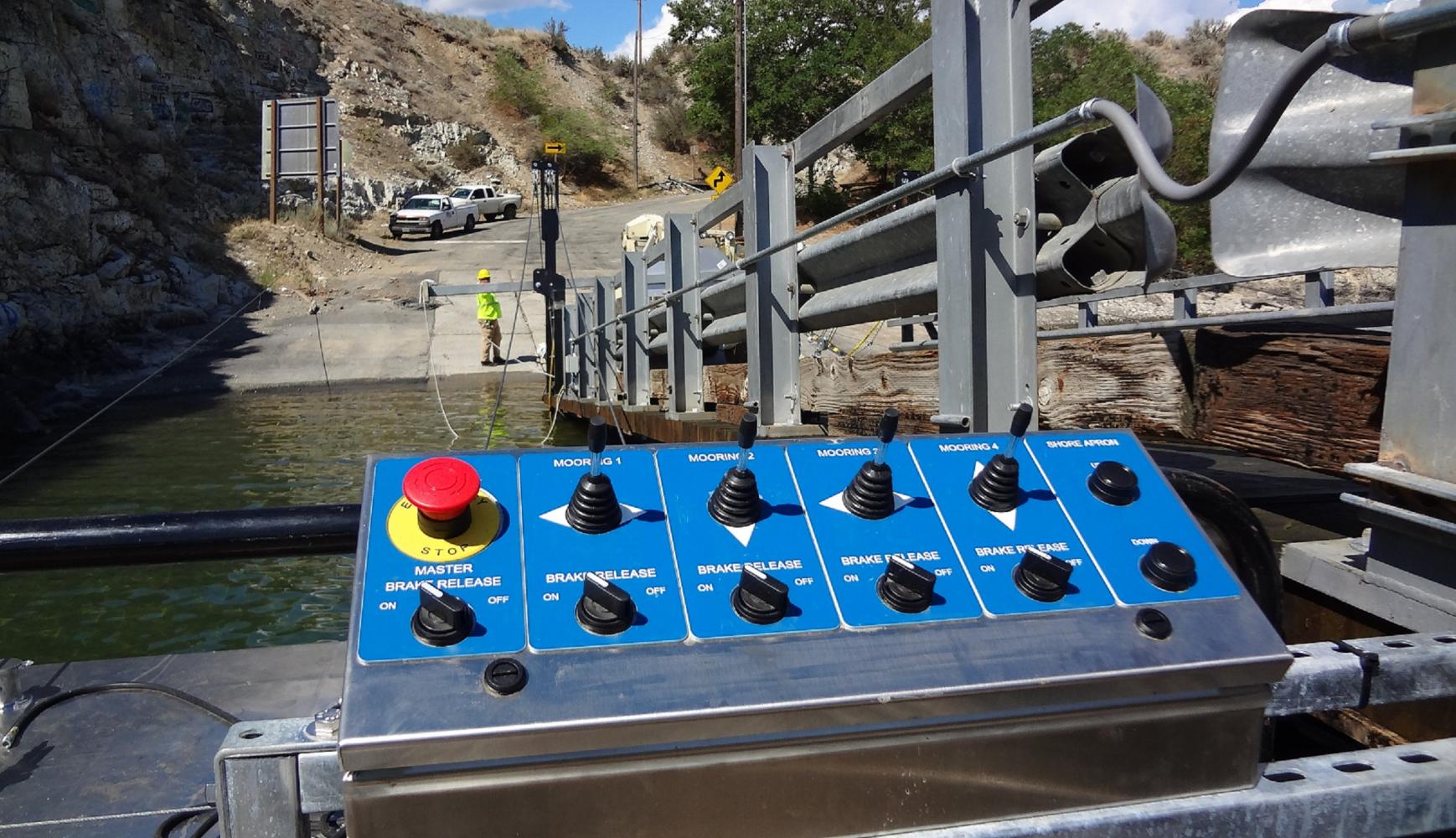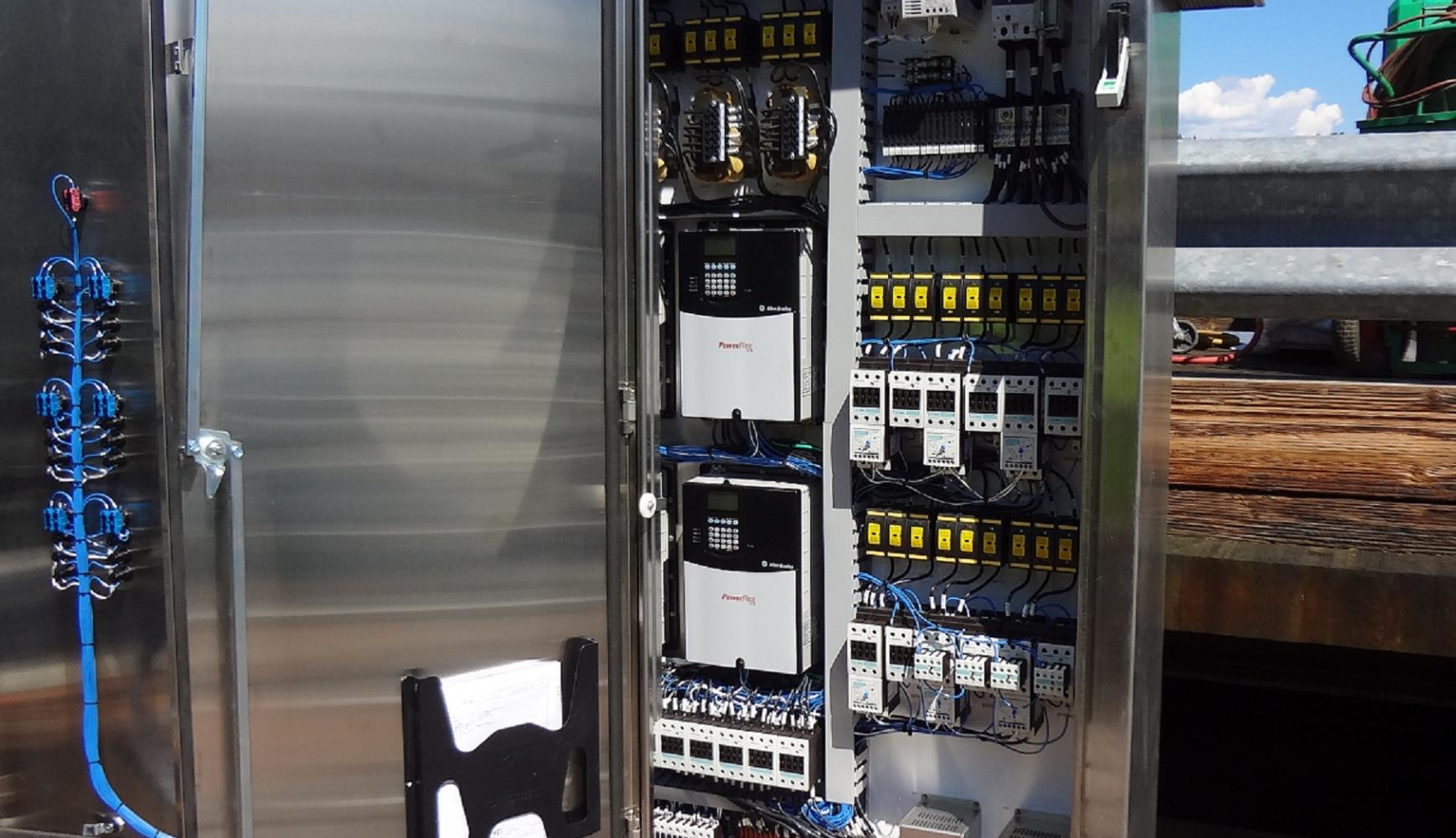 The Keller Ferry crosses the Columbia River at its confluence with the Sanpoil River from Ferry County and the Colville Indian Reservation on the north bank to Lincoln County on the south. Approximately 60,000 vehicles travel on the Keller Ferry each year. Walk-on passengers are few as the ferry route is a link in a rural highway, State Route 21. The free ferry operates seven days a week, 18 hours a day, from 6:00 a.m. until midnight. Occasionally, perhaps every two or three years, when lake elevations drop below 1,248 feet, the north landing is moved a short distance up the Sanpoil River, extending the normal 10 minute crossing to about 20 minutes.
A new ferry was commissioned that required an upgrade of the existing terminal.  Because the shoreline moves so drastically due to changing water levels in the reservoir controlled by the Grand Coulee dam, the Ferry terminals are mounted on pontoons and are anchored to the shores with 4 mooring lines each. Additionally, two winches are mounted on each platform to raise and lower the aprons that span from the terminal to the ferry and from the terminal to the shore.  Each of the mooring and apron hoisting winches are controlled by a variable frequency drive interfaced to two remote control stations.  
WSDOT had two primary concerns they wanted to address.  First, due to the remote location of the terminals, back control of the winches was required.  Across the line contactors were provided in parallel to the VFD's, switch selectable on the front panel of the motor control cabinets to allow operators the ability to run the winches in case of a VFD failure. Second and also due to the remoteness of the site, the primary supply lines were limited in current capacity and WSDOT was concerned about the in-rush current of using contactors.  Rugged Controls created a custom current vs. torque profile that limited the in-rush current on each drive.  Each of the mooring winches was designed with a mechanical brake whose release was controlled either by the VFD or manually in case all mooring winches needed to be released to reposition the pontoon. Each mooring winch had a high tension limit defined by onsite testing.  Traffic arms and limit switches on the apron were also integrated into the winch control package.