Submitted by

siteadmin

on Tue, 11/03/2015 - 14:59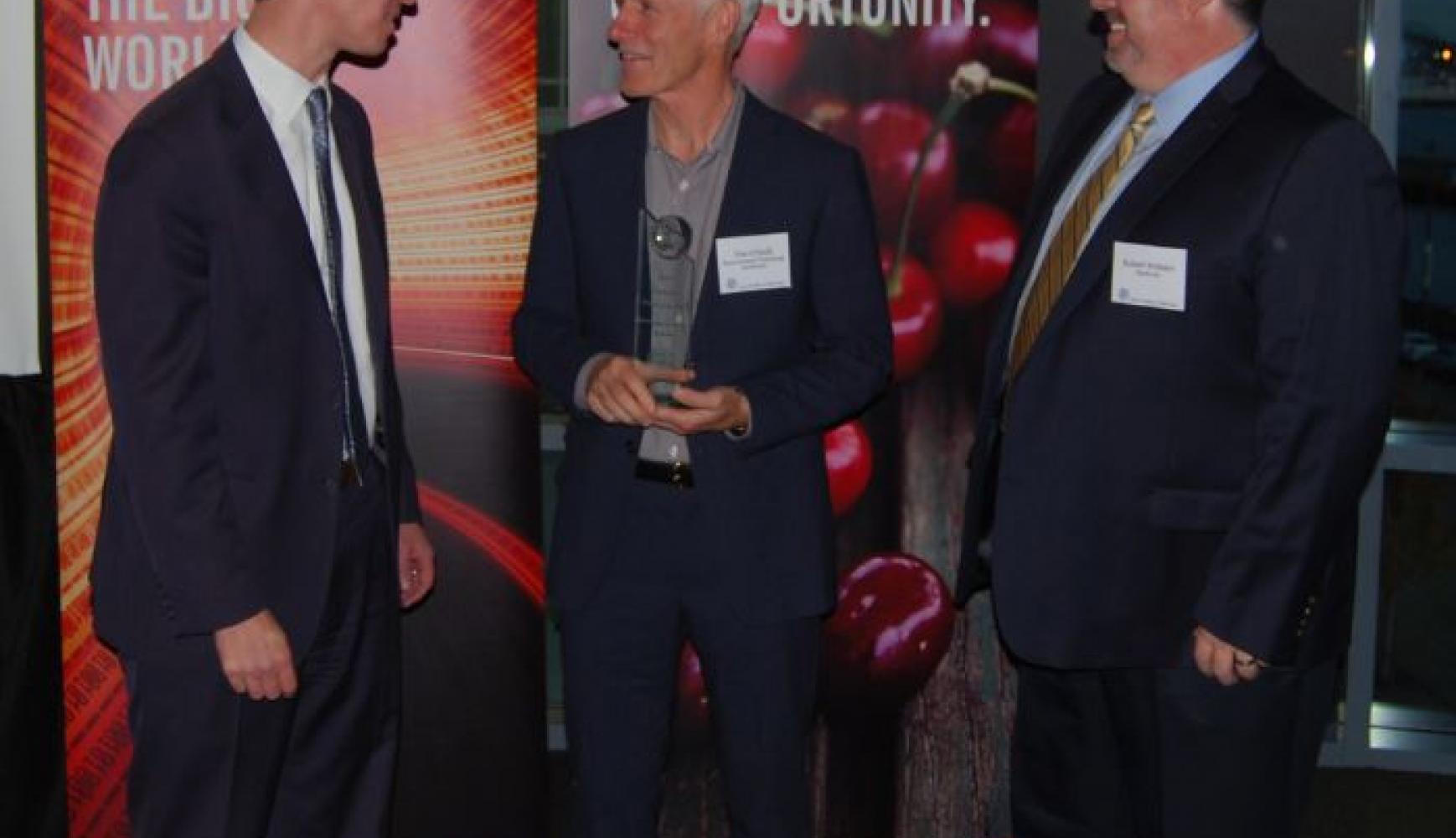 Measurement Technology NW was awarded Trader of the Year 2015 by the World Trade Club in October.  The World Trade Club award honors Washington State businesses that increase international sales and have a positive, measurable impact on growing Washington's economy.  Awardees have demonstrated innovation, industry leadership, and contributions to the community.
MTNW was nominated for this award due in part to the company's ascent as a world leader in the design and manufacture of precision measurement instruments - providing jobs and opportunity in Seattle through domestic sales as well as an exports that have grown to include 46 countries worldwide.
MTNW consists of two major divisions: Measurement Technology NW Line Control Instruments, and a wholly owned subsidiary, Thermetrics, LLC.
Line Control Instruments (LCI) designs and manufactures rugged programmable controllers, sensors, instrumentation, controls and automation equipment used in industries ranging from oil & gas, industrial, oceanographic, mining to construction.  LCI multivariable controllers are continually selected in mission-critical applications where rugged durability, view-ability, accuracy, and data acquisition is required. The company's cable line riders and instrumented sheave systems are used worldwide to monitor operational and safety parameters for vessel mooring and fixed-place positioning. From the poles to the tropics, LCI's products provide rugged durability to perform in the world's harshest aggressive marine environments.
Thermetrics designs and manufactures a wide range of advanced biophysical test instruments used to measure and evaluate the thermal characteristics of textiles, garments, and dynamic environments such as automobile, truck, and aircraft interiors.  The company's comprehensive line of thermal manikins, environmental manikins, and guarded hotplates support all major test standards for measuring thermal insulation, thermal protection, and moisture permeability values.  Thermetrics flame and radiant test systems are key to the evaluation of firefighter, military and first responder protective gear, and are used to establish burn injury predictions without the need to involve human test subjects.
Both companies design and build custom systems to meet the needs of their respective clients. Innovation is the driver of our success, and our clients are the driving force for new innovation.
PHOTO CAPTION (L to R) Washington State Congressman Derek Kilmer, Measurement Technology NW President and award recipient Tim O'Neill, World Trade Club President and Starbucks Customs Manager Robert Webster.