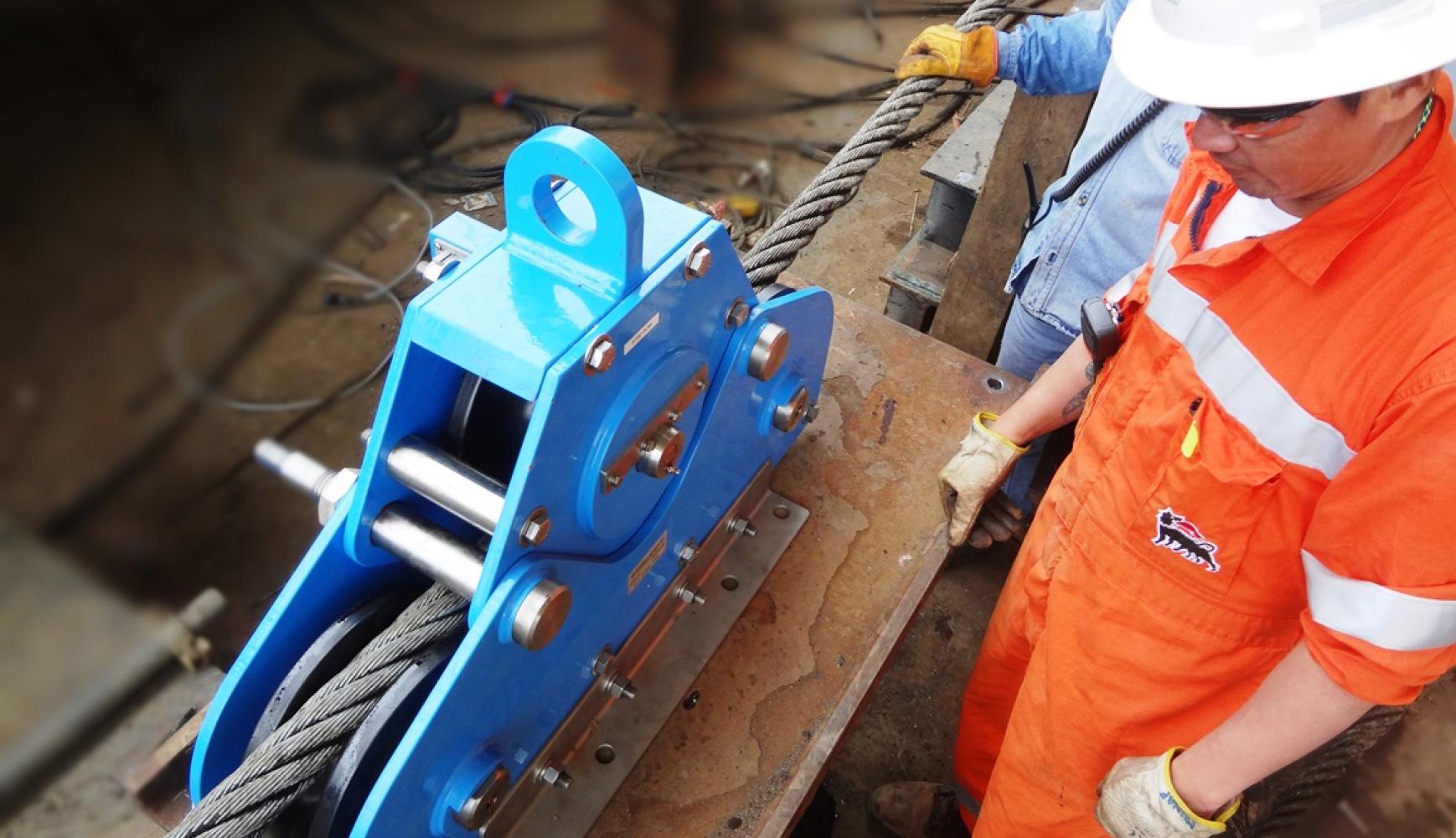 Rugged Controls supports Saipem / Dragados Offshore Compresión Alta Litoral A project in the Campeche region of the Gulf of Mexico.
Rugged Controls provided (4) Running Line Tensiometers to monitor Anchor Winch Tension, Speed and Payout complete with remote displays and data acquisition system for the Saipem S45 R.I.Na. class Launching/Cargo Barge.
Commissioned by Rugged Controls engineers in Tampico, Mexico, this system points to Rugged Controls continued investment in our rental program to support the needs of our offshore oil & gas customer base.
This system was used to support the load-out, sea fastening, transport, installation, testing, and start-up of the platform. The structure will weigh more than 15,000 tons, including the 9,000-ton main deck, 1,850-ton jacket, bridges, and substructures.
The deck will be installed via a float over operation, the first time this technique has been applied offshore Mexico, while the remainder of the structures will be installed via conventional single-lift.
Rugged Controls manufactures running line tensiometers for up to 4.5" diameter Wire Rope and 500 Tons max line tension.  Anchor winch monitoring systems are available for short-term or long-term rentals.
Rental Anchor Winch Monitoring System:
(4) RLTs for 2" Dia. Wire Rope, 150 Tons Max Tension
(4) LCI-90i Line Control Displays in Portable Pelican Cases
WinchDAC Data Acquisition Station
Commissioned in Tampico, Mexico
Rentals available for up to 4.5" Dia. Wire Rope and (8) Eight Point Mooring Systems