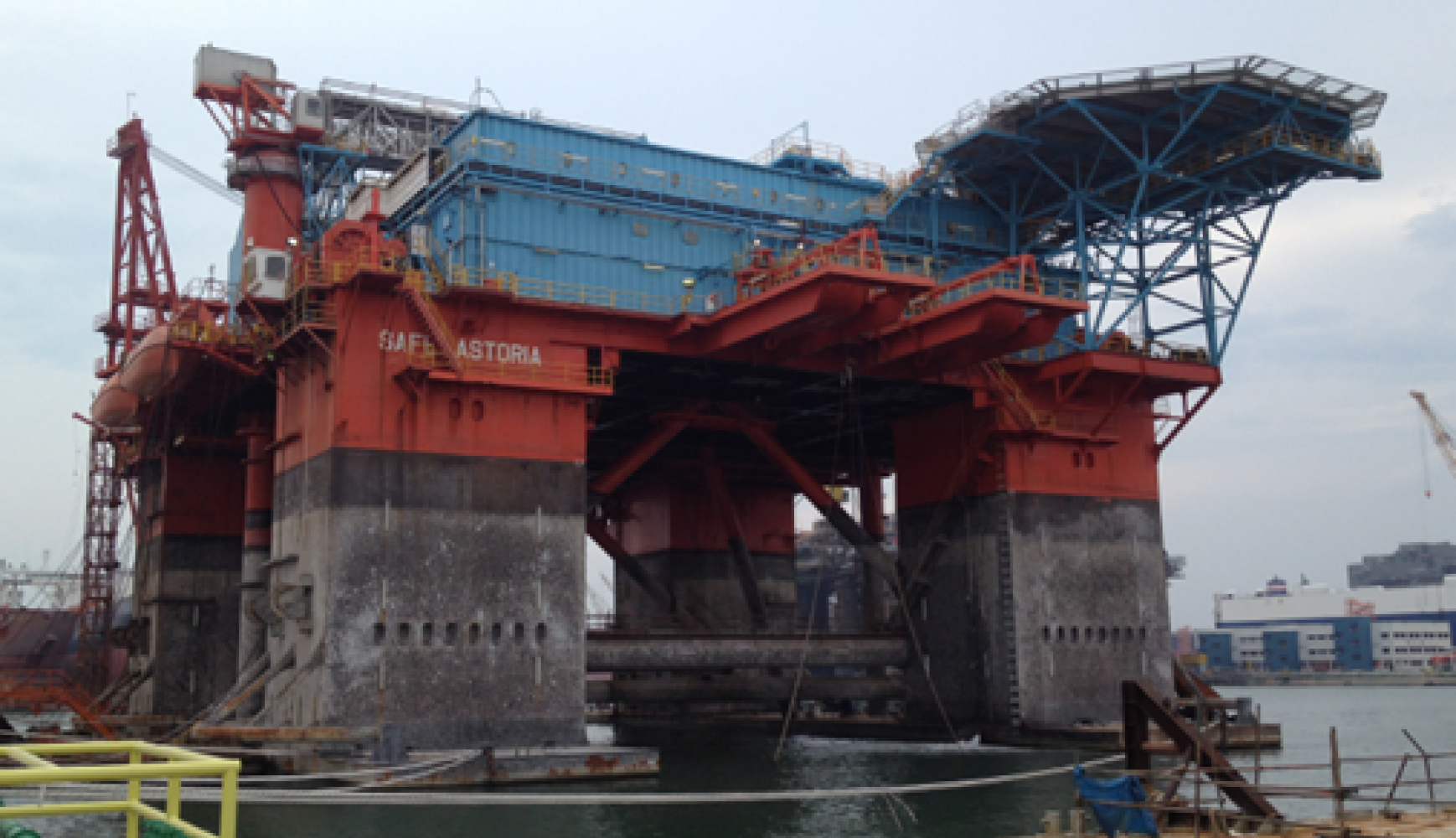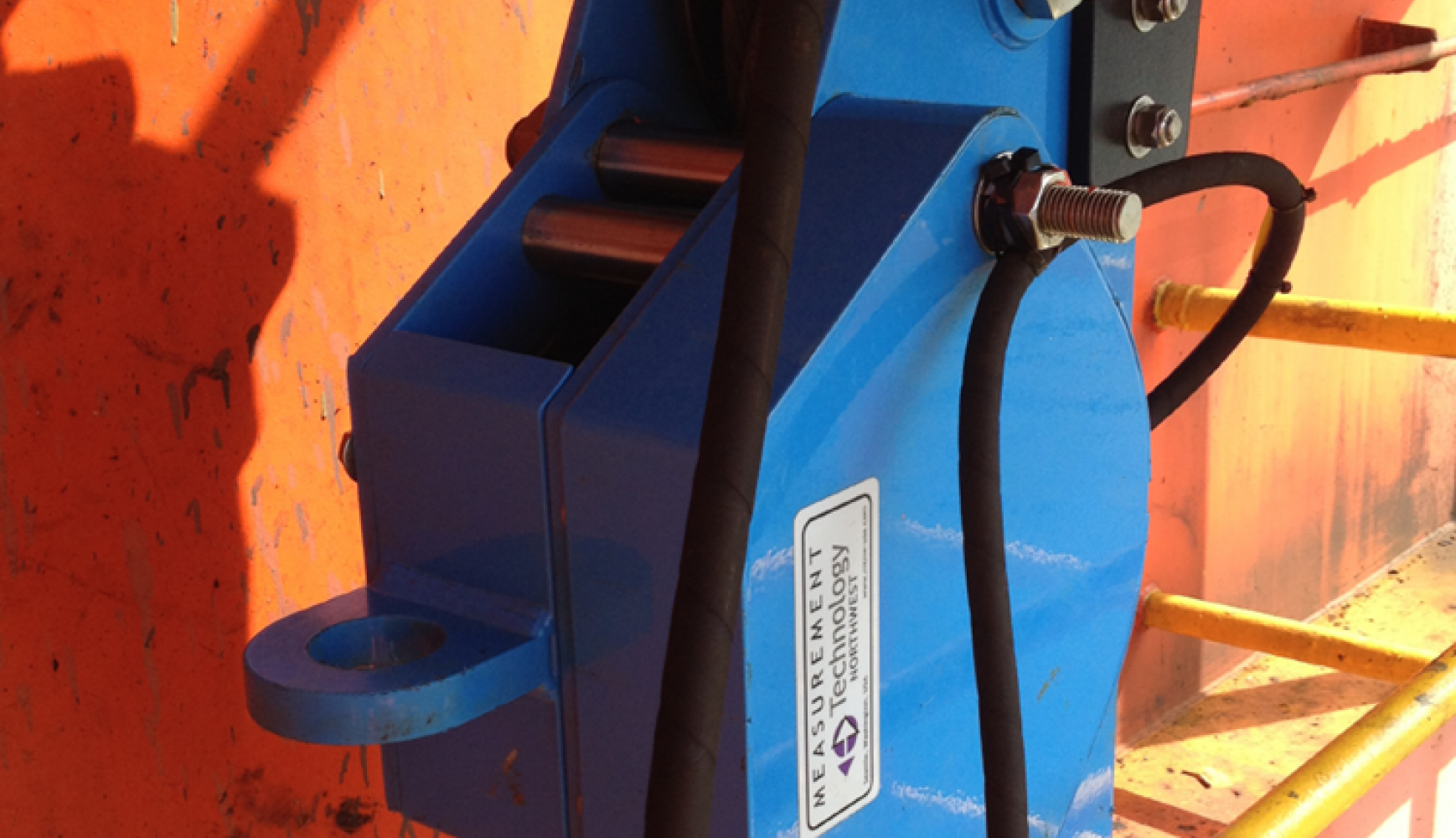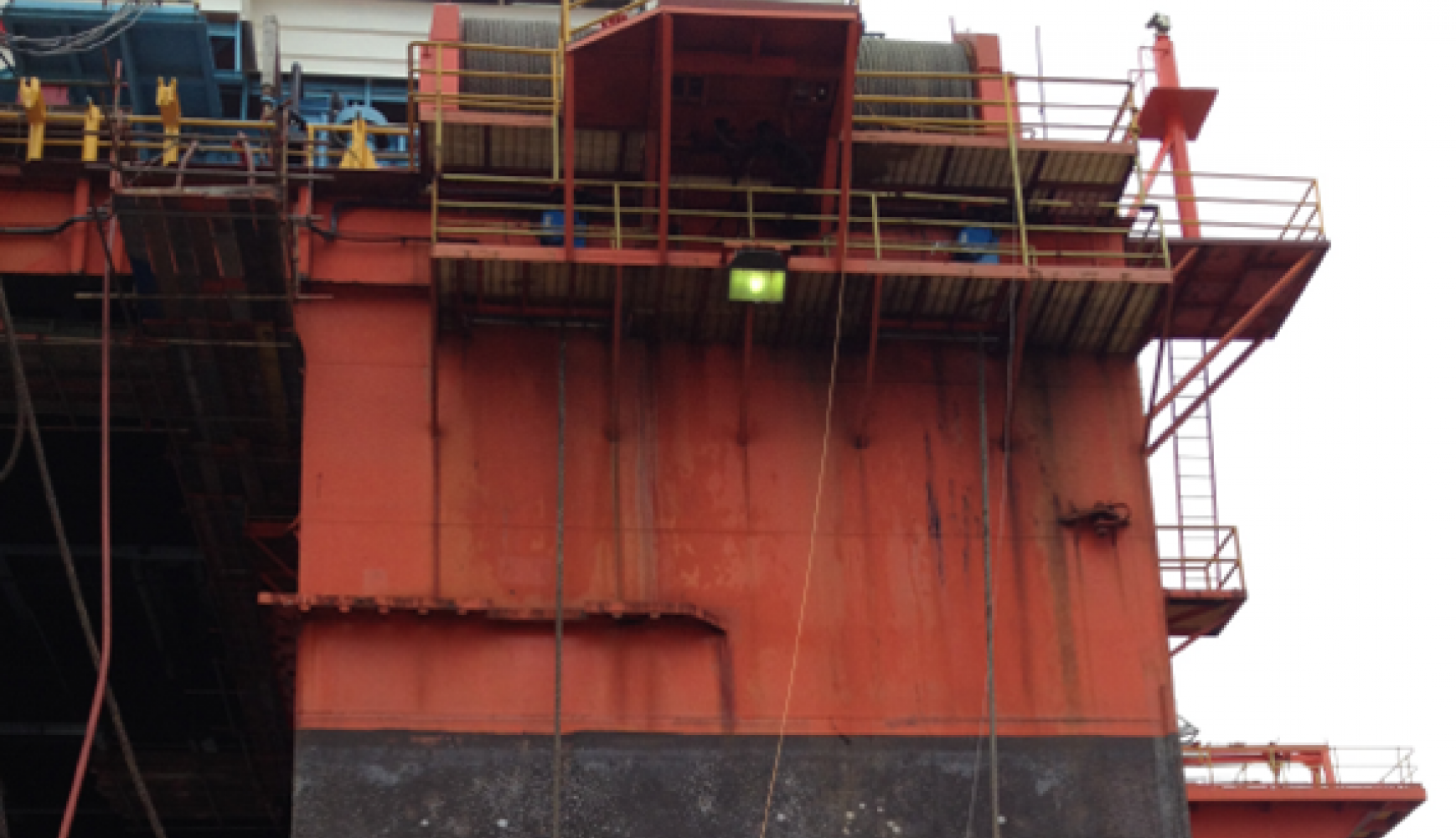 Operated by Prosafe, the Safe Astoria (Sedco 600 Series Semi-Sub) was converted to an accommodation and service rig in 2004/2005.  The Safe Astoria offers accommodation for 349 persons and is currently under contract by Swiber Offshore Construction for a project in Indonesia's Natuna Sea.  
As part of a recent vessel upgrade, Rugged Controls provided eight (8) RL-30 running line tensiometers mounted in vertical orientation to each anchor winch levelwind.  Local displays and data acquisition software were provided for monitoring and logging anchor winch operational parameters.  
The RL-30 line rider is ideally suited for semi-sub rig applications, designed for up to 825 Kips max tension, and up 3" diameter rope.  Rugged Controls WinchDAC Data Acquisition software was customized for Prosafe, displaying tension, speed, and payout line parameters with alarms for over tension, data logging and additional parameter viewing including water temperature and oil pressure.
Project Summary:
(8) RL-30 Running Line Tensiometers, 825 KIPS capacity
Vertical Orientation Levelwind Mounts
71mm Wire Rope
ABS Calibration Witness
(8) LCI-90i Rugged Programmable Displays
WinchDAC multi-winch monitoring software
Additional Parameter Monitoring: Water temperature and Oil pressure